Mark and Janet Barden, Edgeroi NSW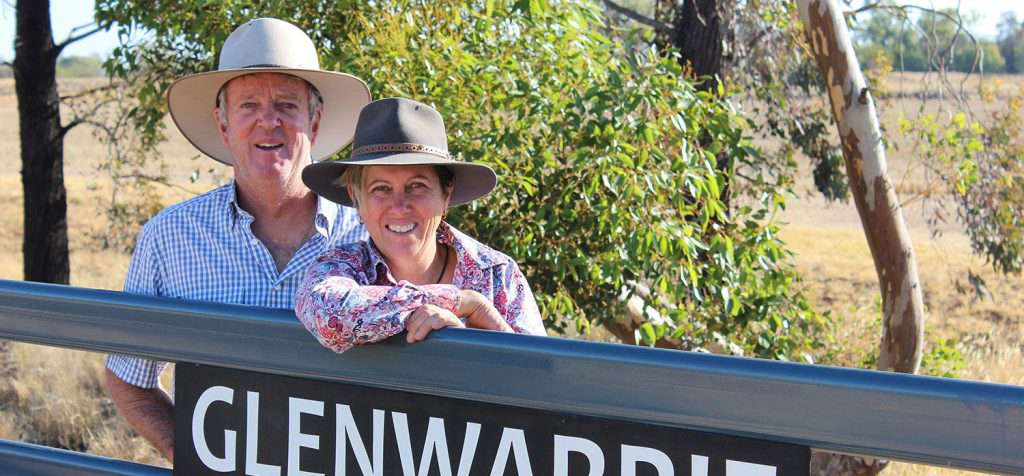 Mark Barden has lived in the Narrabri area of NSW his whole life. Running a broad-acre cropping property alongside his wife Janet, they produce a range of cereals and legumes, including faba beans, durum wheat, chickpeas and canola.
With the help of Bob Locke, founder of Practical Systems Super, Mark and Janet set up their self-managed super fund (SMSF) after Mark experienced a serious motorcycle accident in 2010. This was a turning point in their lives where they decided to take more control of their retirement plans.
"The accident was a life-changer. Prior to the accident, I thought the farm would provide our superannuation. That was my approach. As farmers we tend to put our money back into our farms, and then typically view our farms as our retirement nest egg," said Mark.
Bob worked hard to help get Mark compensation for his accident, which took five long years. "I thought, if I do eventually get anything out of this, I'd better put it all towards my super now that I'm unable to work on the farm as I did before the accident," said Mark.
When the compensation finally arrived, Bob helped Mark and Janet set up their SMSF, taking care of the administration, tax and accounting work on their behalf.
More recently Mark and Janet have been using Practical Systems Super to help them have more involvement in the day-to-day management of their SMSF.
"I have always wanted to be more involved in our SMSF, but it was all too hard. At the time when we started our SMSF I might have had a crack at it, but Janet felt more comfortable handing it all over to third-party professionals. But now with Practical Systems Super, I think she's happy to let me take over!" said Mark.
"Bob and the team have identified a gap for SMSF trustees and if my experience is anything to go by, Practical Systems Super is not only filling that gap, but is making a huge difference to the way SMSF trustees are able to manage their funds."
Mark added; "Practical Systems Super is a great blend of administrative support and tools coupled with expert, personal service. The team at Practical Systems Super is really approachable; they talk to you on the same level. It's great to know that I can ring them up and I'll always speak to the same person who knows my name.